Health and Safety Bundles
Our Best Offers
Each of these document bundles gives your company the Health & Safety Gold Standard Award, allowing you to get all of the documents you need in one place, at one great price.
We offer complete transparency here at HSE Docs, which is why you're able to view exactly what you'll receive in each HSE documents download bundle, with a complete table of contents, before buying.
The health & safety bundles below have been put together at our customers' request based on our knowledge and your download trends, and since being created, their comprehensive contents have proved a one-stop solution for many companies across a number of industries. We advise you to look here first to see if you can find a comprehensive package that suits your company, before buying a number of documents individually.
Click on your trade below to find out more, then view the table of contents before you buy to see why we're the UK's Number 1 online H&S provider. Once you buy the package, you'll gain lifetime access, and we'll update and amend it free of charge as and when H&S laws and legislations change.
Looking for more great value HSE documents? Why not explore our free downloads?
HSE Risk Assessment FAQs
We have over twenty years of experience in HSE, with a depth of knowledge across multiple industries. Not only do we provide documents that go above and beyond the legal standard, but we also offer a number of health and safety courses.
Our team is an extension of yours - rely on us for advice, answering your questions, and letting you know what areas you need to prioritise for the safety of yourself and others. Keen to learn more? Get in touch with us via phone or email and we'll get back to you shortly.
We cover a number of elements in each health & safety bundle, including comprehensive documents for risk assessments, COSHH assessments, method statements, and company health and safety policies, to name a few.
Each of the documents breaks down into smaller sections, offering assessments for individual aspects of your industry. For example, in our M&E documents bundle, we cover bathroom removal, general plumbing works, underground drainage, asbestos removal, and COSHH assessments for things like expanding foam, flux paste, lead solder, and caulk (and this isn't even the whole list!).
Our HSE documents downloadable packages cover a number of industries including:
We're continually adding to the industries that we service. If you can't find what you're looking for, why not get in touch with us? Our team will do their best to cater towards your needs, whilst answering any questions you may have.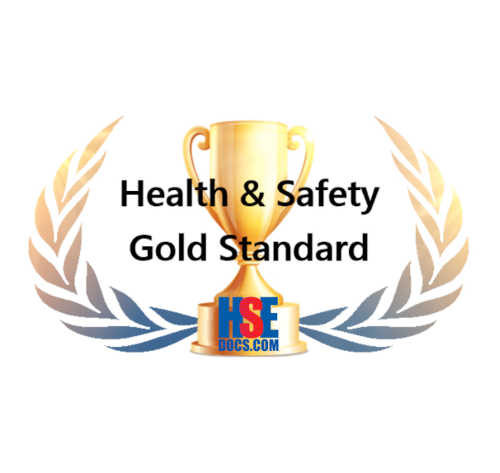 | | | | | |
| --- | --- | --- | --- | --- |
| Best Offers | Construction health and safety pack. BEST OFFER | Read More » | £245.00 | |
| Best Offers | Builders health and safety pack. BEST OFFER | Read More » | £165.00 | |
| Best Offers | M&E health and safety pack. BEST OFFER | Read More » | £75.00 | |
| Best Offers | Electricians health and safety pack. BEST OFFER | Read More » | £55.00 | |
| Best Offers | Groundworks health and safety pack. BEST OFFER | Read More » | £85.00 | |
| Best Offers | Painting and decorating health and safety pack. BEST OFFER | Read More » | £65.00 | |
| Best Offers | Plumbers and gas fitters health and safety pack. BEST OFFER | Read More » | £55.00 | |
| Best Offers | Cleaners health and safety pack. BEST OFFER | Read More » | £45.00 | |
| Best Offers | Gardeners health and safety pack. BEST OFFER | Read More » | £40.00 | |
| Best Offers | Carpenters health and safety pack. BEST OFFER | Read More » | £65.00 | |
| Best Offers | Plasterers health and safety pack. BEST OFFER | Read More » | £60.00 | |
| Best Offers | Bricklayers health and safety pack. BEST OFFER | Read More » | £65.00 | |
| Best Offers | Ceramic Tilers health and safety pack. BEST OFFER | Read More » | £35.00 | |
| Best Offers | UPVC fitters health and safety pack. BEST OFFER | Read More » | £60.00 | |
| Best Offers | Civil engineering health and safety pack. BEST OFFER | Read More » | £75.00 | |
| Best Offers | Carpet fitters health and safety pack. BEST OFFER | Read More » | £35.00 | |
| Best Offers | Demolition health and safety pack. BEST OFFER | Read More » | £35.00 | |
| Best Offers | Free COVID 19 Risk Assessment | Read More » | FREE | DOWNLOAD |