What is Equality, Diversity and Inclusion Training?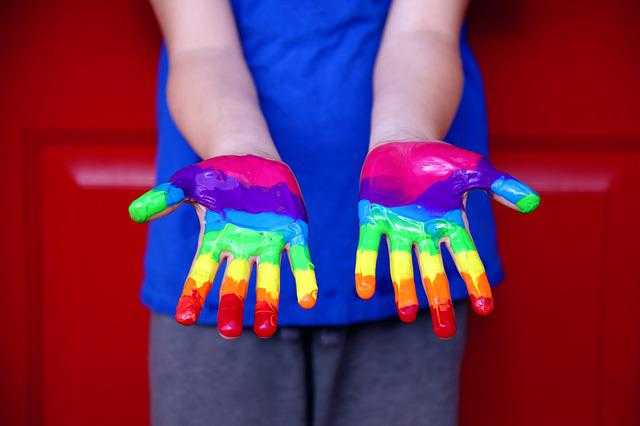 What is Equality, Diversity and Inclusion Training?
Equality, diversity, and inclusion (DEI) training is becoming a permanent fixture in the modern workplace and it is a proactive means to educate employers and employees on the best practices to achieve a fair and just working environment. This blog post aims to explain exactly what diversity, equality and inclusion training is, why it is important, and how you can upskill your staff by running your own in-house DEI training.
So, what is equality, diversity and inclusion training? Equality, diversity and inclusion training teaches employers and employees how to operate among an equal and diverse workforce, how to spot discriminatory behaviour or biases and how to effectively report and communicate issues.
Are you planning on incorporating equality and diversity training into your employee training programme? Read on to learn why it might be important to do so, and what you should be focusing on.
Equality, Diversity, and Inclusion Training: What is it?
Equality, diversity and inclusion training is predominantly about raising awareness among employees about the different types of workplace discrimination, both conscious and unconscious bias, and is a means of teaching employees how to operate within an equal and diverse workforce and treat each other with respect and compassion.
DEI training also explains the 2010 Equality Act and the steps employees can take if they feel that they (or one of their colleagues) have been discriminated against.
Why is Equality and Diversity Training Important?
Equality and diversity training shouldn't be seen as a virtue-signalling exercise, rather, it should be seen as a core part of your employee training programme. DEI training is important because not only does it raise awareness of unconscious biases, and discriminatory behaviour, it also fosters a workplace culture where employees feel comfortable being their true selves - which in turn leads to increased job satisfaction, higher levels of trust, innovation, productivity which all contribute to a healthier bottom line for your business.
Equality and diversity in the workplace have been heavily researched topics in recent years, and the evidence of the benefits of a diverse workforce is in the data for all to see. Companies with higher diversity in management earned on average 38% more than those with lower diversity, and companies with higher diversity among executives are 21% more likely to be more profitable and 27% better at creating value.
If you aren't already convinced that diversity and inclusion training is worth its weight in gold, then check out Janet Stovall's amazing Ted Talk 'How to Get Serious About Diversity and Inclusion in the Workplace'.
How to get serious about diversity and inclusion in the workplace | Janet Stovall
Equality and Diversity Case Studies for Training
Hiring is an area that is particularly susceptible to biases, advantaging some candidates but disadvantaging others. The most common bias within hiring is similarity bias - a bias towards hiring candidates who are similar to them. This occurs because we are programmed to seek out people who are similar to ourselves in race, religion, background, and beliefs - as this makes us feel comfortable and safe.
If a diverse workforce is your aim, then removing biases from the hiring process is of paramount importance. For inspiration, here are some initiatives that other UK firms and organisations are implementing to tackle this issue:
The BBC
As part of the BBC Journalism Group's efforts to improve ethnic diversity, it set up a Journalism Talent Pool. Successful candidates joined the JTP for six months, during which time they received extra training and support to help them apply for BBC jobs.
The positions were advertised in ethnic minority websites and media, databases, and networks, and all selection panel members underwent fair selection training; consequently, one-third of those admitted to the Journalism Talent Pool were BME individuals.
British Telecoms (BT)
BT launched an extensive recruitment campaign for engineers and set targets for an increase in BME staff from 6% to 15%. Employee mentors assisted potential BME candidates from inner-city areas in understanding the recruitment process. The job advertisements incorporated a variety of different media and imagery representing those from different backgrounds, and recruiting managers worked together with an agency to ensure that a wider talent pool was available and no individual was disadvantaged. As a result, BT managed to double the number of BME employees from 6% to 12%.
Lancashire Police Service
In order to address underrepresentation among ethnic minorities in the police service, the service appointed an action coordinator to focus on the recruitment process and identify barriers for BME candidates. In addition to engagement initiatives, familiarisation days were made available for BME individuals interested in joining the service.
Examples of Equity in the Workplace
There are various ways to improve equality within the workplace - and aside from implementing robust diversity, inclusivity, and equality training, here are three easy wins, and areas of focus:
Unbiased Hiring Processes
As already mentioned, hiring is an area that is most susceptible to biases - and as such is an area that you should be focusing on when it comes to creating a diverse and equitable workplace. There are many steps you can take to reduce unconscious biases, some more extreme than others such as blind hiring. One less extreme but more inclusive way is to involve more of your team in the design of your hiring process, from writing the job description all the way through to the final decision, and by incorporating hiring biases into your DEI training.
Salary Equity
To achieve equity at an organisation, it's vital to address wage gaps. If people earn drastically different wages for the same jobs, it's impossible to truly even the playing field. Make salary discussions transparent to ensure everyone is being fairly compensated for their efforts and eliminate the taboo around discussing salaries. Companies such as Buffer take this topic to the extreme by publicly posting everyone's salaries for all to see - even if you don't work at Buffer! Now that's transparency…
Gender Diversity and Equity
Gender diversity is positively correlated with both profitability and value creation. Despite this, women in the workforce still face a tougher plight than their male counterparts when it comes to salaries, promotions, and even the likelihood of losing their job when job cuts are made.
HSE Equality and Diversity Training in the UK
At HSE Docs, we provide online equality and diversity training from as little as £4.99. Our equality and diversity training course focuses on making attendees aware that equal opportunities should be readily available regardless of the diversity of the workforce.
Our training on equality and diversity is designed to be informative and fun for all employees regardless of their roles in an organisation. We teach participants about the nine protected characteristics and how they apply in the workplace environment and the legal ramifications and processes involved if someone feels they have been discriminated against.
As a result of our training, candidates will learn what equality, diversity, and discrimination mean in the workplace, and gain an understanding of the law, duties, and benefits that come along with them.
If you have any questions or would like to preview our course content, please don't hesitate to contact us here.