What Does Asbestos Awareness Training Teach You?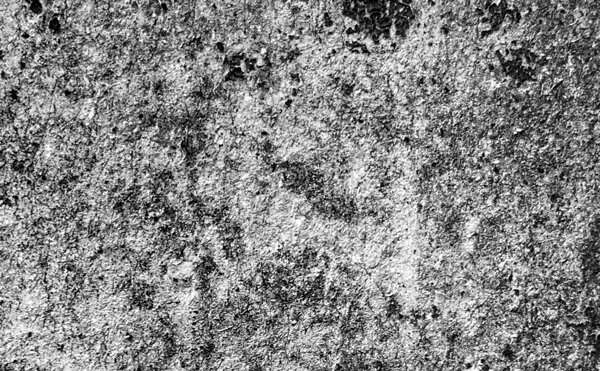 What Does Asbestos Awareness Training Teach You?
Asbestos still kills around 5,000 workers each year, which is more than the number of people killed on the road. This article highlights the importance of asbestos awareness training, why asbestos is so dangerous, and how you can ensure your workers remain as safe as possible at the workplace.
So, what does asbestos awareness training teach you? Training and information on asbestos awareness are intended to provide workers and supervisors with information to help them avoid activities that could disturb asbestos as part of normal work, however, it does not prepare workers to carry out work with asbestos-containing materials.
Asbestos awareness training is a legal requirement, and rightly so due to the horrific health consequences exposure to the substance can cause.
What do you learn from asbestos awareness training?
The focus of asbestos awareness training is to teach workers how to avoid carrying out work that may disturb asbestos, rather than teach workers how to perform work on asbestos-containing sites.
HSE outlines that information, instruction and training about asbestos awareness should cover the following:
the properties of asbestos and its effects on health, including the increased risk of developing lung cancer for asbestos workers who smoke
the types, uses, and likely occurrence of asbestos and asbestos materials in buildings and plant
the general procedures to deal with an emergency, eg an uncontrolled release of asbestos dust into the workplace
how to avoid the risk of exposure to asbestos
Asbestos awareness training is all about keeping your staff vigilant to the ever-persistent threat of asbestos. The threat is so rife due to the fact that before the health risks of asbestos were known, asbestos was used for almost everything during the construction process. Floors, walls, ceilings, electrical sockets - you name it, if it was built before 1999 (when asbestos use was banned) then it most likely contains asbestos.
Who Needs Asbestos Awareness Training
Asbestos awareness training is required for any worker who may encounter asbestos but is not required to work on it, for example, an electrician who needs to remove a wall panel to access wiring is not trained in working with asbestos, but should have asbestos awareness training so that he can safely assess the risk level of the work needing to be carried out..
Typically, it is those in the construction and trades industry who most require asbestos awareness training. Roles that are likely to require training include:
General maintenance workers
Electricians
Plumbers
Joiners
Painters and decorators
Plasterers
Construction workers
Roofers
Shopfitters
Gasfitters
Heating and ventilation engineers
Demolition workers
Telecommunication engineers
Fire/burglar alarm installers
Computer and data installers
Architects
Building surveyors
This list is not exhaustive, however, and employers should check with HSE to establish if asbestos awareness training is required, however, if you are in doubt then it might be wise to provide the training anyway, as the saying goes, it is better to be safe and sorry.
What Is Asbestos?
Asbestos is a naturally occurring substance that has previously been extremely popular in the construction industry and used in buildings and materials to provide insulation and additional fire protection. However, asbestos was officially banned for use in the UK in 1999 due to it being extremely hazardous to health.
Why Is Asbestos Dangerous?
According to the Health and Safety Executive, asbestos kills over 5,000 workers a year, with an estimated 20 tradesmen a week dying as a result of past asbestos contamination.
Whenever asbestos-containing materials are disturbed or damaged, fibres are released into the air and inhaling these fibres can cause serious diseases such as mesothelioma, asbestos-related lung cancer, asbestosis, and pleural thickening.
Sadly, diseases resulting from asbestos contamination will not affect you immediately but instead tend to develop over a long period of time, and once diagnosed, it is often too late to do anything to reverse said issues. This is why it is vitally important that you take all the necessary steps to protect yourself and your staff now before it is too late.
When Was Asbestos Banned In The UK?
The first asbestos prohibition laws were introduced in 1985 when the UK amended legislation to ban the import and use of blue (crocidolite) and brown (amosite) asbestos, however, it was a 14-year wait until the UK finally banned the use of white (chrysotile) asbestos.
More recently, Under Regulation 10 of the Control of Asbestos Regulations, 2012 workers are also required to carry out asbestos-related training which varies depending on whether a worker is required to carry out direct work with asbestos or whether they are merely working in environments that are prone to asbestos risks.
Asbestos Awareness Legislation
Asbestos awareness training is legally required under Regulation 10 of the Control of Asbestos Regulations 2012 for workers who may encounter asbestos but is not required to work on it. Failure to comply with the legislation and provide asbestos awareness training may result in not only serious health problems for your workers but also risks financial damages through litigation from untrained workers who have been affected by asbestos exposure.
It is not required by law to repeat a formal awareness refresher training course every 12 months, but some kind of refresher should be offered annually, as necessary, to ensure asbestos awareness is maintained.
HSE Docs Online Asbestos Awareness Training
At HSE Docs, we are expert providers of online asbestos awareness training, and prices start from as little as £4.99 making it a cost-effective way of ensuring all of your employees are suitably trained and have the certification to prove it. More importantly, however, asbestos awareness training is more than just a check boxing exercise to ensure you comply with legislation, it is an investment into the long term health and safety of your workers, and for that reason alone, it is a moral duty of an employer.
Our online asbestos awareness training course recognises national training requirements for asbestos awareness under Regulation 10 of the Control of Asbestos Regulations and gives candidates a bedrock knowledge of why they should never disturb any materials containing asbestos.
Unlike other training providers, we have created our awareness course with the insistence that all images are from UK housing stock, and any props used are also British to give a detailed pictorial section on common products people may find in the workplace that contain asbestos.
On completion of our course, workers will be given a training certificate valid for one year that is recognised by local authorities and corporate employers throughout the UK.
Asbestos awareness training is an important part of any trades job.. Our course will not only satisfy your legal requirements as an employer but will teach your staff how to stay safe in what is a very hazardous environment.
If you have any questions regarding our online manual handling training courses, please don't hesitate to get in touch here or by giving us a call on 0800 933 61 61.