Manual Handling Regulations: Everything You Need To Know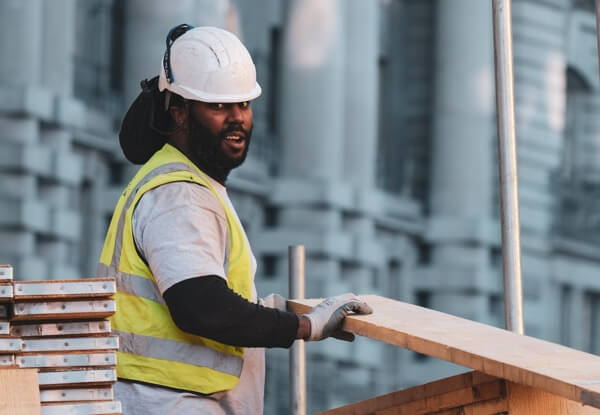 Manual Handling Regulations: Everything You Need To Know
The main regulations around manual handling are intended to keep people in the workplace safe whether directly or indirectly involved with manual handling. You'll find that whilst circumstances change between different teams and places of work, these regulations will remain statutory as they are encoded in U.K. law.
These regulations are called The Manual Handling Operations Regulations 1992 and require the employer to carry out training for members of staff as well as risk assessments to any aspects of work involving manual handling that imposes a risk of physical harm. This blog will outline exactly what those regulations are and what your legal responsibilities could be as an employer and employee. Keep reading for a detailed view of these regulations, which will help you better understand what these regulations mean for each member of your team.
What Are The Employers' Duties Under The Manual Handling Regulations?
As an employer, you must have an understanding of the following areas to help you assess the risks involved in manual handling. This outline will give you the understanding you will need to carry out assessments that ensure safety for you, your team and members of the public when manually handling objects at work. We will review;
If you are an employer that has a team that engages with manual handling, you are legally bound to the rules set out in The Manual Handling Operations Regulations 1992. These regulations apply to you if you are a manager or a safety representative for anyone that has to manually handle objects where 'reasonably practicable'.
'Reasonably Practicable' is a general understanding of limitations towards your duties as a manager to enact sensible safety standards. You will assess the cost, time and trouble of sensible safety procedures against the risks involved with the operation at hand. This section of the regulations, namely, paragraph 10, is intended to keep common sense at the core of manual handling and your liability towards your coworkers and the general public.
With that in mind, we should ask what is defined as 'Manual Handling' with regard to The Manual Handling Operations Regulations.
The Regulations define manual handling as;
" …activities involving the transporting or supporting of loads, including lifting, lowering, pushing, pulling, carrying or moving loads. A load may be either inanimate, for example, a box or a trolley, or animate, for example, a person or an animal. The risks from manual handling can be found across all kinds of workplaces – on farms and building sites, in factories, offices, warehouses, hospitals, banks, laboratories and while making deliveries." [Paragraph 3]
Manual handling can take place in many types of work and applies to a wide variety of fields. Many injuries as a result of manual handling form a part of 'musculoskeletal disorders', whereby injuries to a person's limbs or back are incurred. These injuries can be slow or quick to come about either as a result of years of manual lifting or from a single unfortunate incident.
The majority of your training and assessments will be in the prevention of these injuries by following procedures and techniques designed to limit the load on workers.
We outline these steps further and at length in our blog on AARR and CoG in manual handling.
The Labour Force Survey estimates that 40% of all ill-health reported at work are a result of musculoskeletal disorders, of which manual handling is a major contributing factor. Made simpler, according to the Labour Force Survey, an estimated 36.8 million days at work were lost in 2021/22 due to work-related ill-health and injuries that occur at work.
It is suggested that the main cause of musculoskeletal harm when manually handling objects is the result of too much strain on parts of the body by the weight of the object being carried. It could also be a result of mishandling your workforce. Such instances would include having an employee with preexisting conditions related to musculoskeletal injuries carry out long or arduous tasks, or if the person is otherwise physically unfit to work. We outline this further in another blog on the Common Manual Handling Risks.
Section 15 of the Manual Handling Operations Regulations advise you to consult your workforce to ensure that they report any injuries, major or minor, that they believe are a result of, or could bring limitations to their ability to manually handle objects. Where trade unions are recognised, this will often be issued through a union health and safety representitive.
You are required to provide training to your staff, which can be completed with us here at HSEDocs. This training is in line with the current regulations and will allow staff to manually handle in the workplace.
Section 2 of the Health and Safety at Work Act (1974) and regulations 10 and 13 in the Manual Handling Regulations state that it is your responsibility to provide sufficient training to anyone involved with manual handling. Once your staff are trained, you will be required to carry out an overview of the task at hand and outline any risks your staff may encounter.
HSEDocs offer courses for £4.99, which can be completed within 2 hours and are recognised as an industry standard.
When reviewing your place of work and any manual handling tasks that will take place, you are required to carry out sufficient assessments to ensure the safety of your staff. These assessments take many forms, but are best remembered as AARR, which is an initialism designed to help you in the following areas;
Avoid
Assess
Reduce
Review
This key aspect of your assessment is outlined in full on our dedicated blog on What Do AARR and CoG Stand For In Manual Handling?
As an employer, it is your legal duty to provide these assessments. Failing to do so could make you liable for any injury that may occur under your instruction. Our Manual Handling Risk Assessment is an online course that will grant you a recognised certificate in manual handling risk assessments, and is provided to lower the risk of manual handling. You may well require this certification for your place of work, and HSEDocs are a quick and cheap way to attain this certificate online.
Our Online Course in Slips, Trips and Falls will grant you a further certificate which gives you the ability to assess the risks in your workplace based on trip hazards and it fits in tandem with the above risk assessment. It costs £4.99 and takes around an hour to complete.
What Are Your Duties As An Employee?
As an employee, you should alert your manager or Health and Safety Executive if you are experiencing labour which is too arduous for you to carry out under normal circumstances. This included, but is not limited to instances where;
You believe you are incapable of carrying out your duties due to short-term or long-term illness. This includes any mental illnesses you believe are relevant to your work.
You are under too much duress from the work being carried out.
The environment is unsuitable for your area of work, such as working outside in rainy conditions or slippery surfaces caused by weather, such as ice or snow.
You believe that the object in question should be carried by 2 or more people or instances where you couldn't reasonably be expected to complete the handling yourself.
As an employee, it is your obligation to report any significant duress you have encountered whilst handling or any concerns you may have had before carrying out any work that has been issued to you.
It is also your responsibility to provide feedback on any equipment provided to help you carry out your work in the equipment's capacity to do its task. This includes, but is not limited to;
Harnesses
Trollies
Roll cages
Hand pallets
Powered lift trucks
Hooks, hoists or suction pads
You should provide feedback about these devices in their capacity to do their task. This also includes the capacity of others involved in the task and their suitability for the task at hand.
You should be able to bring any issues to your manager or employer as it is a part of their assessments to ask for and openly receive this information from you. If you believe that this dialogue cannot be had suitably, or you are unable to do so for what you believe to be reasonable circumstances, you have a legal right to refuse to proceed with the work. This refusal to work is encoded in U.K. law and is known as Section 44 of the Health and Safety Act of 1996.
Manual Handling Training From HSE Docs
HSEDocs has all documentation available for both team leaders and team members online, both of which supply you with the correct certification.
Employees
Our Online Manual Handling Course is suitable for Employees. It may be required anyone in the U.K. that handles objects regularly in their place of work and is to be supplied by the employer.
Employers
It is also necessary for managers to assess the risks in their workplace; get accredited with our Online Manual Handling Risk Assessment.
An Online Slips, Trips and Falls Course is necessary for Employers, but would also be useful for employees too. This covers risk assessment and liabilities concerning manual handling.
Booking a course with us is quick and easy. More importantly, they cover all aspects of manual handling and the risks involved, offering a cheap and easy way to ensure you and your staff are suitably trained in the workplace.
Book online today, or Contact Us for more information.
FAQs
What Year Did the Manual Handling Operations Regulations Appear?
The Regulations were encoded into law in 1992, and enacted on January 1st 2003, with amendments being made in 2002.
What Year Were the Manual Handling Regulations Updated?
The Manual Handling Regulations were amended in 2002 by the Health and Safety (Miscellaneous Amendments) Regulations of 2002.
Do Manual Handling Operations Regulations Cover Equipment?
Yes, The Manual Handling Operations Regulations cover equipment. Part 4 of the document is dedicated to using equipment when manually handling objects, and is covered in great detail. The Provision and Use of Work Equipment Regulations 1998 are also useful and relevant as they outline codes and practices about the suitability of any equipment in the workplace.
How Does The Human Rights Act Affect Manual Handling?
Human Rights Act as we know it was encoded into U.K. law in October 2000 and it gave more power to those involved in the manual handling itself. This additional power comes in the form of the ability to refuse to work under conditions perceived by the member of staff in question whilst ensuring their rights as an employee aren't infringed upon.