How to Write a COSHH Assessment: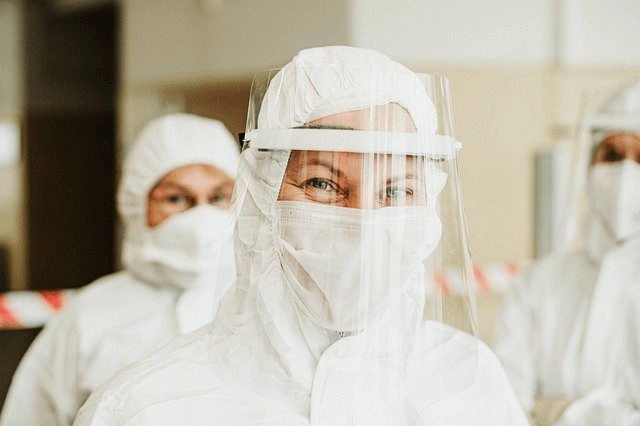 COSHH stands for Control of Substances Hazardous to Health Regulations and is a health and safety document that is written for individual substances. A COSHH Assessment has to be written for each individual substance used. For example, wood dust from sanding would require a COSHH Assessment.
However, a COSHH Assessment on wood dust would not address hazards from tile cutting dust, so a separate assessment would need to be written for each type of dust.
In this blog we will walk through the five steps of a COSHH Assessment, as well as the COSHH symbols and how often you need to write a COSHH Assessment.
How to Write a COSHH Assessment
According to HSE, if your business uses or creates substances, or carries out processes which might cause harm to health, the law requires you to control the risks to employees and you do so by writing a COSHH Assessment health and safety document.
Below are the key steps to writing a COSHH Assessment:
Company name and project name:
At the top of your COSHH Assessment health and safety document you need to detail your company name, as well as the name of the project ( e.g. a school or community centre) so that it is clear to any reader exactly what the assessment is covering.
Substance/ material:
Underneath the company name you need to detail the substance or material that you are writing the assessment on, for example cement.
Manufacturers Details:
Next you need to record the manufacturer's name, address, and the contact number of who produced the substance or material.
Product contents:
Then you need to write down the contents of the product that are deemed to be dangerous or hazardous to health. You should be able to source this information from the product data sheets that are produced by the manufacturers of the product.
Using the product data sheet to support you with your COSHH assessment could save you a fair amount of time in writing this health and safety document.
Exposure limits:
On the product data sheet, it should specify whether there are any exposure limits to the product you are assessing. If there is an exposure limit then this is a significant detail you need to record next to the product contents.
Where has the product been used?
In the next section you need to specify the environment in which the product was used. The options usually include, outside, inside well ventilated, inside poorly ventilated, or confined space.
How have the products been used?
Next you need to clarify in what process the product was used. For example, in mixing, pouring, spraying, brushing, applying with a tool, applying by hand etc.
Product State:
Following on from this you need to record the state of the product, meaning whether the product was in solid, liquid or gas form.
Hazard Symbols:
The next stage involves identifying the relevant hazard symbols associated with the material or product you are using.
For more information on the hazard symbols and their definitions click here.
PPE:
Next you need to record the relevant PPE that must be worn when using this material or product. It is also important at this point to detail if different PPE should be worn when the product is being used in different environments.
When is the product hazardous to health?
Each product is different and may not become hazardous until placed under certain circumstances, e.g temperatures. At this stage in the COSHH health and safety document you need to record when the product is hazardous, as well as what the health risks are including medical conditions that can be aggravated or worsened by exposure to the product.
First Aid and Emergency Measures:
Following on from the previous section, you can now identify the relevant first aid procedures to follow and explanations on how to implement them in the case of an emergency. This is important so that the person using the material is aware what to do if one of the risks becomes reality.
Type of Extinguisher:
If the material or product being written about is flammable, this is the point where you would identify the correct fire extinguisher to use. This section can also include fire precautions that are recommended for this product that the user can implement before the fire brigade arrives to reduce injuries.
Signatures:
The final stage of the COSHH Assessment is to sign, date the document.
For a helpful and informative video on how to write a COSHH Assessment click here.
What is the purpose of a COSHH Assessment?
A COSHH Assessment is written to identify the hazards and risks of using a particular substance in any environment and condition within your workplace. This health and safety document helps to suggest control measures that reduce the risk of harm when using the material and also details first aid procedures to use if a worker does get harmed using the product.
Ultimately, the COSHH Assessment is written to keep the product user as safe as possible.
How often do I need to do a COSHH assessment?
Normally, a COSHH assessment is written or reviewed annually but for a particularly dangerous product it can require a review more frequently. COSHH assessments are reviewed regularly depending on the risk and hazard level of using the product.
There doesn't necessarily need to be a major change in the product for a review, but if not kept on top of, small changes may occur in the product process that go unnoticed and potentially cause more risk to users if not addressed.
Get in Touch:
For a structured COSHH Assessment template that can guide you click here.
If you still need help learning how to write a COSHH Assessment, don't hesitate to get in touch with us today.
Our friendly team will be happy to guide you through the process and make sure you are confident in writing adequate COSHH Assessments.