Health & Safety Courses For Schools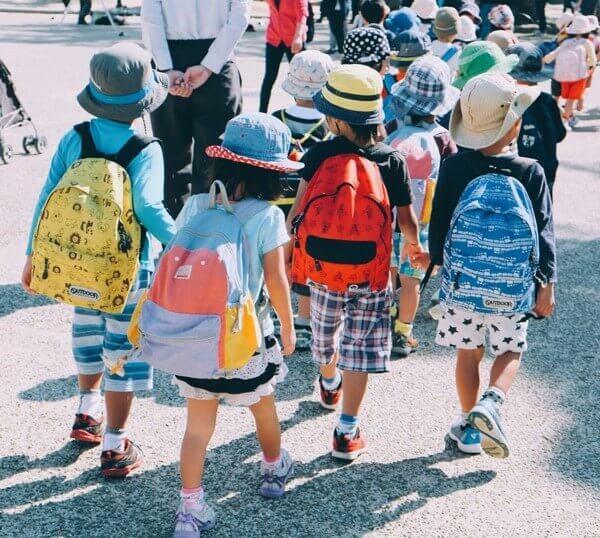 Health & Safety Courses For Schools
Health and safety courses for schools, colleges and universities
Schools, colleges, universities, or other educational institutions, like any business, need to be fully compliant with the latest regulations from national government and agencies in health and safety. This doesn't just include basic first aid training, but also includes food hygiene, manual handling, DSE awareness, and more. Our hand-picked courses cover the essential training needed to ensure the safe running of an educational institute, with both staff and students in mind. Find out more about the courses on offer below. If you need some assistance or have any questions, don't hesitate to reach out to our team, who will be happy to help.
What Courses Should You Complete as a Health & Safety Officer in a School?
Food Hygiene Level 2
If you have a canteen within your educational premises, then you must ensure that all kitchen staff are appropriately trained in food health and safety. The Level 2 Food Hygiene course covers the national curriculum including the proper storage and handling of food, cleaning best practices, and avoiding food hazards. Alternatively, this course may be of use to students who are studying food technology at GCSE, A-level, or university level.
Display Screen Equipment
If anyone within your educational institution uses screens for more than one hour per day, including both students and staff, you must ensure that you comply with DSE regulations. The DSE Awareness course included in this bundle will ensure correct posture and the avoidance of eye strain and musculoskeletal complaints, all of which can slow down learning or work progress.
First Aid at Work
Whilst this may sound more applicable to a corporate office, the First Aid at Work course teaches a number of valuable skills and techniques for basic injuries and taking charge of an emergency situation. Minor scrapes, head bangs, and other small injuries are common, particularly in younger people, so this course comes in useful in educational settings. The course will also teach basic CPR and RIDDOR.
Slips, Trips, & Falls
Trips and falls are a common occurrence on a playground and in a school, so knowing what to do to prevent these where possible will help to avoid injury. In our Slips, Trips and Falls course, we teach you how to spot and address hazards, how to implement control measures, and how to implement a thorough floor maintenance routine. This course works well alongside First Aid at Work, which can help you understand what to do after a slip or fall takes place.
Equality & Diversity
By taking this course within our health and safety for schools bundle, you'll successfully demonstrate your commitment to providing students with equal opportunities, regardless of their background, race, or gender. This course teaches attendees about the 2010 Equality Act and its relevance in the workplace in our increasingly diverse society.
Asbestos Awareness Training
If your educational institute is built before the year 2000, there could be asbestos gas present. This isn't an issue providing the asbestos is unlikely to be disturbed. To ensure you are aware of the dangers surrounding these gasses, and to brush up on your knowledge of how to maintain them, you will benefit from our Asbestos Awareness Training Course. This course is particularly useful to take if you manage health and safety within a school, ensuring you don't cause harm to students or teachers.
Why choose HSE Docs For School Health and Safety Courses?
We offer discounts for group bookings of courses, ideal for school management teams, catering staff, and teachers. If you buy more than one course from HSE Docs, you'll get access to all of the course material and exam for just £4.99 per person. Each of the courses we offer are widely recognised by UK authorities and the food standards agency where applicable.
When you choose us, not only will you benefit from expertly-designed health and safety courses for schools, but you'll get free exam resits, 24/7 online access, and an 85% pass rate for first time exams. If you're after more information surrounding our health and safety courses for schools or you are looking for risk assessment templates, explore our website or find out more from our team.
FAQs
Do Schools Have To Have a Health & Safety Policy In Place?
Yes, they do. Schools have a legal responsibility to ensure the health and wellbeing of pupils of any age. The document should outline who is responsible for what within the risk management process delegation of key tasks), the control measures that are to be implemented and unkempt, as well as the procedures in place when accidents and injuries do happen.
Who is Responsible For Health & Safety in a School Environment?
The everyday implementation of health & safety policies within a school is down to all the teachers, who are responsible for looking after pupils appropriately. However, the head teacher(s), governors, and general school management team should oversee the health & safety policy within the school to ensure the best practices and procedures are carried out, and the organisation is meeting laws and regulations.
How Should You Train School Staff On Health & Safety?
In order to carry out their job role safely, and to create a safe school environment, you should hold regular training sessions for all staff to attend. You should also provide them with written guidance or online training in particular areas around health and safety, including the courses mentioned above. Your staff should know how to assess specific risks surrounding their job role, and what their own responsibilities are when it comes to health and safety.