Health & Safety Courses For Oil and Gas Industry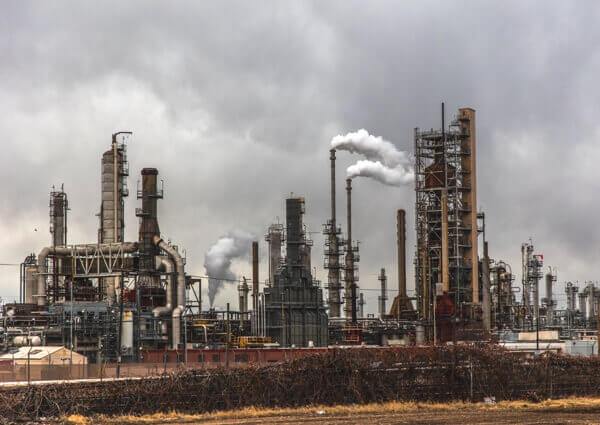 Keep your employees safe with a range of oil & gas health and safety training courses from HSE Docs
We have a number of relevant health and safety courses applicable to most industries, including the oil and gas industry. From Asbestos Awareness, to First Aid at Work and Manual Handling training, you can ensure the safety of all your employees when trained appropriately. If you have any questions around health and safety training, and wonder which of our courses is best for you, don't hesitate to get in touch with one of our experts.
Which Oil and Gas Health and Safety Training Courses Should You Complete?
Manual Handling
When you're handling large pipes and other pieces of equipment, it can be surprisingly easy to cause strain and injury. By using proper manual handling techniques, and assistance where needed, you can prevent this from happening. Our Manual Handling course teaches basic postural awareness, correct handling techniques, how to choose the right mechanical aids, and the potential risks involved with carrying a heavy load.
Slips, Trips, and Falls
This training course will help bring awareness to your team about potential hazards on an oil & gas construction site that can cause dangerous slips, trips, or falls. Our comprehensive online course will introduce control measures that will help prevent or minimise the probability of dangerous occurrences, as well as teach how to spot, assess, and report risks.
Working At Heights
When you're working with large pipes, or on oil rigs, it is likely that you'll have to work from a height during the course of your workday. Even if you are working as little as two meters off the ground, or if you are working on top of a ten-storey building, you must have adequate training to meet 2005 regulations. The Working at Heights course will give you in-depth knowledge and information that will help you keep safe and prevent injury. We cover the use of equipment, techniques, and risk assessments. If you are keen to find out more about when working at heights training is required, read one of our recent blog posts. In the post linked, we discuss the importance of training, whether it's a legal requirement, and what you would learn when undertaking a course.
First Aid at Work
When working with oil or gas, there is a risk of burns, falls, and other machine-related injuries, which could be life-threatening. Learning the basic fundamentals of first aid is beneficial to any member of your team, from the most senior site manager, to a junior member of staff. This course will teach you basic first aid, CPR, as well as how to manage more serious accidents.
Asbestos Awareness
When working with gas, you must be aware of the dangers associated with asbestos, particularly when working on buildings built before the year 2000. In our online Asbestos Awareness certification course, we discuss what happens when asbestos fibres are inhaled, common items and places that have asbestos containing materials, and the regulations that should be followed on sites with a risk of asbestos.
Why Choose HSE Docs For Oil & Gas Health And Safety Courses?
With over 20 years of experience in the Health & Safety industry, HSE Docs can help you minimise risks within your workplace. Our accredited online health and safety courses follow national guidelines, offering your team comprehensive knowledge and training on the vital areas of health & safety.
All health and safety courses for the oil and gas industry can be completed in under a few hours, and with an 85% first-time pass rate, these courses are ideal if you need a quick certification. We also offer unlimited resits, and a downloadable certificate that will be widely recognised by employers and authorities within the UK.
FAQs
What is Risk Assessment in Oil and Gas?
In some of the oil & gas courses mentioned above, you may hear about Risk Assessments, specifically how they work to minimise accidents and injury when working with oil and gas. The document outlines all the possible risks associated with working with oil and gas, and outlines the control measures to prevent these from happening. Here at HSE Docs, we offer a comprehensive suite of industry-specific Risk Assessments, all of which can be downloaded from our website for free or for a small fee.
Why Is Safety Important In the Oil & Gas Industry?
Working with oil and gas includes hazardous tasks and working alongside dangerous substances and heavy machinery, which poses many risks for workers on site. By implementing a culture of safety within your organisation, you will be able to minimise the risk of injury, which decreases staff downtime and improves business efficiency. If you don't take the necessary steps to ensure the safety of your workers, you risk breaking the law and going against regulations.
How Long Does an HSE Certificate Last?
Most of the oil and gas health and safety training courses are valid for three years. After the three years are up, simply take a few hours out of your day to retake each course as necessary to get a new, valid certificate. It is important to refresh your knowledge every couple of years to ensure that you are still in keeping with up-to-date regulations and following the latest best practices.