Display Screen Equipment
Get your certificate today from just £4.99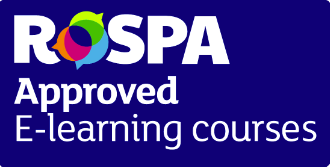 This online training course covers DSE – the Display Screen Equipment Regulations 1992 and shows users how to set up and use a workstation correctly. On successful completion, your training certificate is valid for three years.
The qualification is a national health and safety training certificate that is recognised by local authorities and corporate employers throughout the UK. All training certificates can be verified by employers or others to prove that they are genuine, by clicking Validate a Certificate and typing in the certificate number.
Course Overview
Why choose our award-winning online display screen equipment course for your training?
Because this DSE course teaches you about good posture which increases work station pleasure and helps prevent strains and injuries.
Because our courses are created by health and safety professionals and recognised by RoSPA
Because you get instant access and support.
Because it conforms to UK and EU legal requirements.
Because of the ease of use and intuitive learning platform.
Because on completion you get an instant digital training certificate to download and print.
Assessment and Training Certificate
For ease of use the training course is split into three modules with a Q&A multiple choice section at the end of each module.
The pass rate for each module is 85% and you have to pass each module to move onto the next.
If you don't pass a module first time, you are given as much access to the course material as you need in order to meet the required standard.
Once you have completed the course, you will have instant access to your training certificate which is recognised by Environmental Health Officers and local authorities.
Your Display Screen Equipment (DSE) training certificate is value for three years.