What Does HSE Stand for in Construction?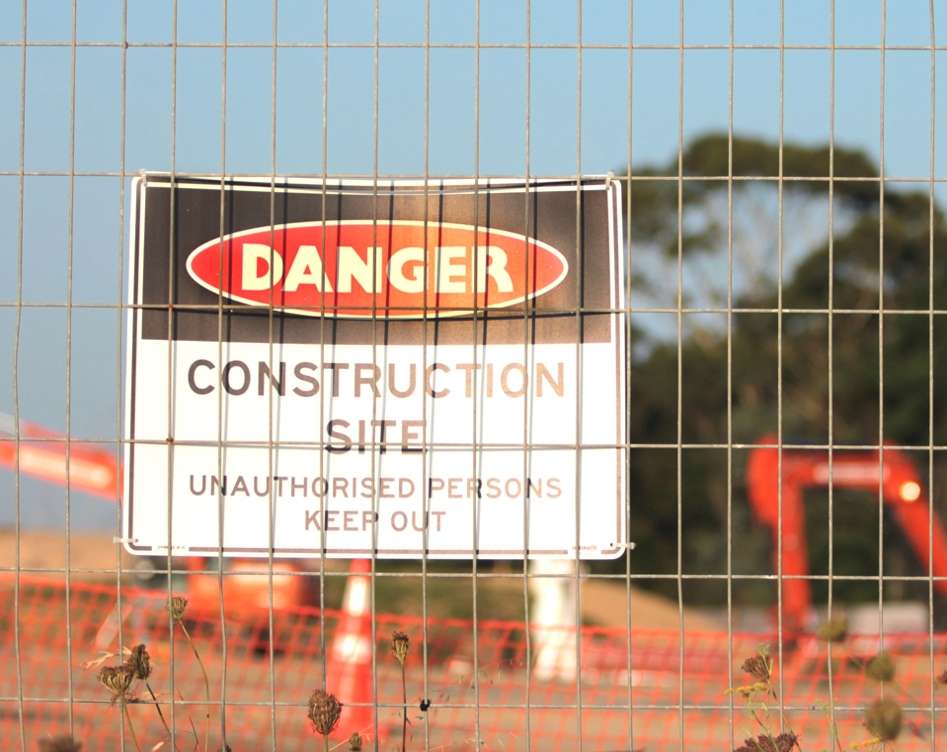 What Does HSE Stand for in Construction?
Construction is considered a high-risk industry, so all workers have a right to work on construction sites where everything is in place to ensure they won't get injured on site. It is an employer's legal responsibility to ensure that their staff is safe within the workplace but it's essential for an employee to understand both their own health and safety responsibilities and that of the employers. In this article, we will explore what HSE stands for in construction and how you can ensure safety within a construction environment.
HSE (Health and Safety Executive) is the regulator for workplace health and safety in Britain. So in relation to construction, they help outline potential hazards within the workplace and how to monitor, plan and prevent injury associated with them. Construction is seen by HSE as a high-risk industry so planning and prevention need to be thoroughly conducted for all projects.
Read on to find out more about what HSE is in construction and the guidelines it sets to ensure a safe working environment for you and your employees.
What Does HSE Mean in Construction?
The health and safety executive (HSE) is the regulator across Britain for workplace health and safety to help prevent injury and death that is caused within the workplace. The construction industry is deemed a very high-risk work environment which is highly hazardous so the HSE outlines specific potential hazards within the construction and how to monitor, plan and prevent injury associated with them. It is a legal requirement of employers to ensure the safety of their staff throughout their projects on construction sites and to follow these guidelines outlined by the HSE.
What Does HSE Cover?
Health and safety laws cover all work activities, but not all workplaces are inspected by the HSE. The enforcement of these regulations are shared with local authorities for workplaces that HSE does not cover. HSE is responsible for enforcing health and safety laws at workplaces such as;
Factories
Mines
Schools
Hospitals and nursing homes
Government premises
Building sites
Farms
Gas, water and electricity systems

Can HSE Shut Down a Site?
In short, yes they can. If your inspector finds something wrong, such as if you're breaking health and safety regulations, whilst inspecting your site they may give you a prohibition notice. This is a notice which orders you to stop working until you have fixed a problem so it is safe to work again. For example, this may be if your workers are working on a construction where the scaffolding is considered unsafe. If you chose to ignore this notice and carry on working, this would be deemed a criminal offence.
What Are the Hazards in Construction?
HSE reported that in 2021 construction was the industry that had the most fatalities caused by the workplace environment. It is one of the most dangerous industries to work within and comes with a long list of hazards associated with causing both injury and death in the workplace, we've highlighted a few of them below:
Moving Objects
Electricity
Excessive Noise
These are just a few examples of hazards that can be found in construction sites and fluctuate in their risk based on the nature of the project. A great way to ensure the safety of staff on-site is with our comprehensive suite of health & safety courses for the construction industry. In our recent blog, we discusse the different types of hazards associated with construction and the range of courses you can take to learn more about each one.
How Do You Avoid Hazards On a Construction Site?
In order to adhere to HSE you must have the correct documents in place to keep within laws and regulations to make sure your worksite is safe. One of the main documents is a construction phase plan; they are documents that outline any hazards associated with the specific construction site. They should be completed for all construction projects, no matter how big or small to ensure the safety for your employees.
If you'd like to find out more about why you should complete a construction phase plan, and what exactly they should include, check out our recent blog where we discuss what a phase plan requires, who is responsible for implementing it, and common questions answered.
Other documents that may be needed in order to promote health and safety on a construction site include but are not limited to:
Why not make this process easier? At HSE Docs we offer all of the relevant and legal health and safety documents for your construction project all in one place with our complete Construction Health & Safety Pack. The pack is fully customisable and is also recognised by local authorities and principal contractors, suitable for CDM sites, and approved by H&S managers.
Why is Health and Safety Important in Construction?
Safety should be at the forefront of everyone's mind, both employer and employees alike, when it comes to conducting any form of construction work. This is to ensure that the workplace environment is safe and reduces the chance of accidents that may cause harm or injury.
It also ensures that you are following all legal requirements and regulations, to ensure you are not only promoting a safe working environment but also ensuring that you won't get your business into trouble affecting your reputation and future contracts.
Health and Safety Safety Packs From HSE Docs
At HSE Docs we understand the importance of health and safety paperwork so we've made the whole process easy with our Construction Health & Safety Pack. This pack includes over 100+ H&S documents at a brilliant price and is recognised by local authorities and principal contractors, suitable for CDM sites, and approved by H&S managers.
To find out more about our health and safety documents or if you need any advice on any other safety at work, get in touch with one of our team members who are always happy to help.