This training recognises the national measures for working at height safely, and gives candidates the knowledge to plan, select and use the correct equipment.
Course duration: Between 2 and 2 ½ hrs depending on learning speed.
Course format: Three video training modules, with a multiple-choice section at the end of each module.
On completion your training certificate is valid for three years and is recognised by local authorities and corporate employers throughout the UK.
All training certificates can be verified by employers or others to prove that they are genuine, by clicking Validate a Certificate and typing in the certificate number.
Course Overview
Many people think modern access equipment totally removes risks and prevents people suffering injury while working at height. This is not the case, and this training is designed to teach candidates the dangers of high level working and how to do it safely by selecting and using the right access equipment for the task in hand.
This online working at height course gives employees a broad understanding of the importance of safe working practices and current legislation.
It covers the essential awareness, duties and reasons for the Health and Safety at Work Act 1974.
It will give employees a good understanding of the Working at Height Regulations 2005.
Candidates will learn the fundamental knowledge of risk assessment and control measures.
It will provide employees with an outline understanding of The Provision and Use of Work Equipment Regulations 1998.
This online training conveys the bedrock principles of The Lifting Operations and Lifting Equipment Regulations 1998.
It evaluates the importance of choosing the correct access equipment, knowing safe working limits and the basic checks to carry out before use.
It teaches candidates the statistics from accidents when something goes wrong.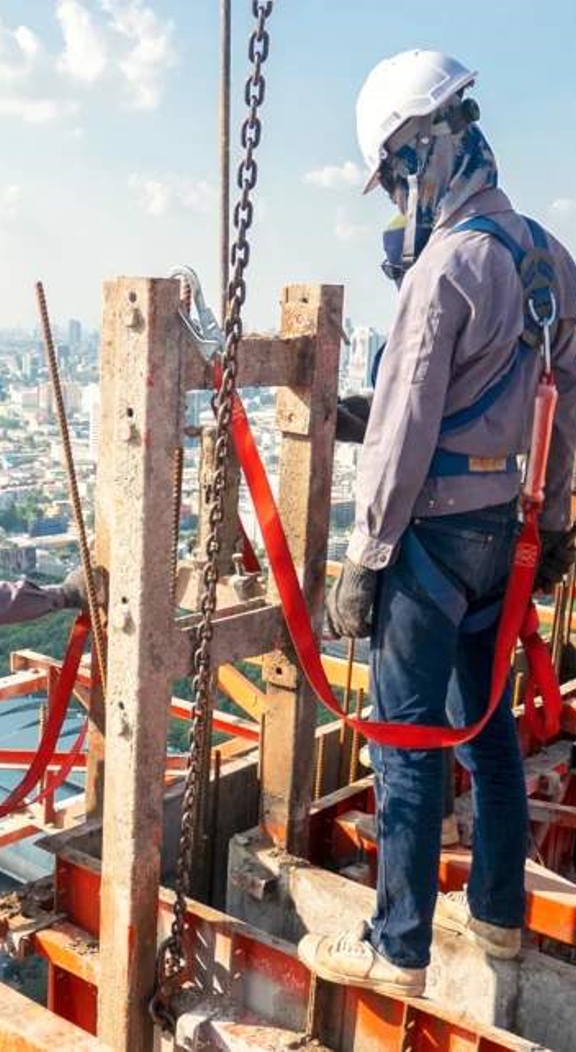 Assessment and Training Certificate
For ease of use the training course is split into three modules with a Q&A multiple choice section at the end of each module.
The pass rate for each module is 85% and you have to pass each module to move onto the next.
If you don't pass a module first time, you are given as much access to the course material as you need in order to meet the required standard.
Once you have completed the course, you will have instant access to your training certificate which is recognised by Environmental Health Officers and local authorities.
Your working at height certificate is valid for three years.