How Long Does a Food Hygiene Certificate Last?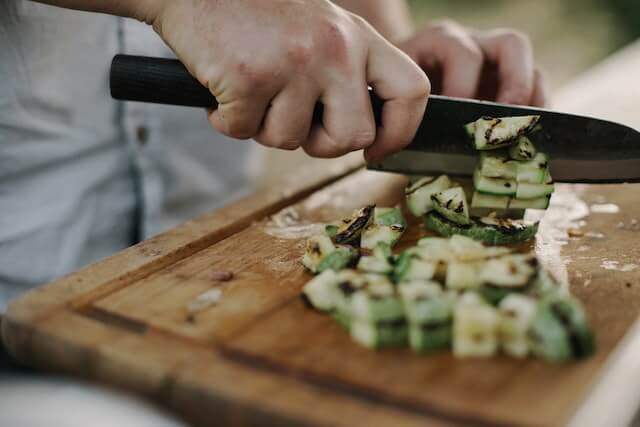 Keeping on top of food hygiene qualifications is important for those of you who work in catering or manage a kitchen. In this article, we answer commonly asked questions surrounding food hygiene certificates, including when they expire, if they should be renewed, what level of certification you need, and more.

How long does a food hygiene certificate last? Food hygiene certificates, including those at level 2, unofficially expire after three years. Most organisations and training providers within the food service sector will insist you take your food hygiene certificate every three years to maintain up-to-date hygiene and food handling knowledge required for your job role.

Read on to find out more about why food hygiene certificates expire, and how often they need to be renewed to ensure the continued safety and hygiene of a kitchen.

Does a Level 2 Food Hygiene Certificate Expire?

Food hygiene certificates at level 2 and higher don't officially expire, however most reputable training providers will put a three year expiry date on them. This is because what you learn on the course is unlikely to stick with you after five years, and you certainly won't be aware of the latest best practices for food hygiene after that long either.

How Often Should You Renew a Level 2 Food Hygiene Certificate?

Whilst it isn't a legal requirement, the Food Standards Agency recognises the importance of refreshing your knowledge every once in a while, which is why they suggest retaking your certificate once every three years. Level 2 food hygiene courses only take a matter of hours to complete, so your refresher can be done within an evening or over a few lunch breaks. Retraining at a higher level may take longer, so if you are a manager or supervisor, taking a refresher course at level 2 can still be helpful if you are short on time!

Why Should You Retake a Food Hygiene Course?

Over time, your knowledge of food safety may not be as in-depth, and it is unlikely that you are informed of the latest best practices. Poor hygiene due to poor standards can result in serious illness in rare cases, which is why retraining every three years is important. We've outlined more benefits below:
Ensures knowledge is fresh in your mind
Introduction to new legislation and policies
Improves the general quality of your hygiene and food handling
Recent certification dates are more appealing to employers
How Do You Renew a Food Hygiene Certificate?

Food hygiene training and certificates can be obtained and renewed through reputable training providers, with training either delivered in-person or online. If you choose to complete a level 2 food hygiene certificate, modules will be delivered over the course of a few hours. Modules undertaken usually cover the following topics found in the national curriculum:
Personal & Kitchen Hygiene
Risk Assessments & Control Measures
Temperature Control
Cross Contamination Risks
Avoiding Food hazards
Once you have completed the course material, you may be asked to sit an exam (this may be done after each module). Providing you pass, you will be awarded a renewed Level 2 Certificate in Food Hygiene.
If you're looking for a certified training provider to renew your Food Hygiene Level 2 certificate, why not choose HSE Docs? With all of our accredited courses readily available online, you can access all content wherever you are and gain a nationally recognised certificate in just a few hours! Follow the link above to access the course, or get in touch with our team for more information.

Do You Even Need a Food Hygiene Certificate?

Although a certificate isn't required by law, a food hygiene certificate helps demonstrate to authorities that you are following the correct procedures according to food hygiene standards. You should look to gain a food hygiene qualification if you work in the following establishments:
Restaurants & Cafes
Pubs & Hotels
Event Catering
Food Vans & Delis
Schools, Hospital, or Care Home Kitchens
If you are on the lookout for more information surrounding food hygiene at level 2, you may enjoy one of our recent articles. In the post linked, we explain the rules you should follow, the consequences if you don't follow food hygiene regulations, and how you can get qualified in Food Hygiene Level 2.

What Level of Food Hygiene Certificate Do I Need?

There aren't clear rules on the level of food hygiene certificate you need to have, however, EC Regulation 852 states that your level of food hygiene training must correspond to your job role. An example of a restaurant might look like this:
| | |
| --- | --- |
| Job Role | Training Level |
| Front of House & Wait Staff | Level 1 |
| Porter & Assistants | Level 2 |
| Line Cooks | Level 2 |
| Kitchen Managers & Supervisors | Level 3 |
| Restaurant Owners or Ops Managers | Level 4+ |

Is a Food Hygiene Certificate a Legal Requirement?

Food handlers, whether working in a restaurant, food truck or other equivalent, don't have to have a certification in food hygiene. However, it is a legal requirement to be 'adequately trained' in relation to food health and safety matters. This is demonstrated best through a formal qualification however, it could also be shown through training on-the-job, self study, or relevant industry experience.
Online Level 2 Food Hygiene Training Course With HSEDocs

If you're looking for a reputable training provider for Food Hygiene at Level 2, look no further than HSE Docs. Our Level 2 Food Hygiene training course is delivered fully remotely, which means you'll be able to get qualified no matter where you are. If you have any questions about our training solutions, or you simply need advice, don't hesitate to get in touch with our friendly team.

Starting at just £4.99, our courses are great for those of you looking to gain a nationally recognised certification quickly and on a budget. Explore online training solutions for Diversity & Inclusion, First Aid at Work, and DSE Health & Safety. All online health and safety courses follow national training guidelines and are accredited by OTAVS.