This is an online level 2 food hygiene course and once candidates are successful, they receive a nationally recognised certificate. The course is suitable for all people who prepare and serve food direct to the public.
Course duration: Between 1 ½ and 2 ½ hrs depending on learning speed.
Course format: Three video training modules, with a multiple-choice section at the end of each module.
On completion your training certificate is valid for three years, is recognised by local authorities and Environmental Health Officers, and counts towards your Food Hygiene Rating.
If you work in a cafe, chip shop, restaurant, fast food outlet, mobile catering unit, hotel kitchen, hospital kitchen, school kitchen, college kitchen or at outdoor cooking events. Then this level 2 food hygiene course is for you.
Course Overview
Our online training courses follow the current national curriculum and the learning objectives covered in this course include:
Personal and kitchen hygiene.
Risk assessment and control measures.
Temperature control and its importance.
Cross contamination risks.
Food hazards and how to avoid them.
Personal and kitchen hygiene, instructs in the importance of cleanliness and the possible consequences of neglecting the exacting standards required to keep food safeguarded from poor hygiene hazards. The section on risk assessments shows how and why to evaluate risks within a catering environment as well as how to implement control measures to lessen or eradicate risks that may present themselves. Key issues addressed in the section dealing with the importance and relevance of temperature control when storing or cooking, shows that it is a precise science and must be strictly observed to avert the probable risks that could happen if ignored. The potential for poisoning to materialise if cross contamination between different food stuffs ensues is extremely feasible, and this section deals with all aspects of possible cross contamination. The final section deals with how to avoid hazards using HACCP (Hazard, Analysis, Critical, Control, Point) to record, monitor and reduce probable risks.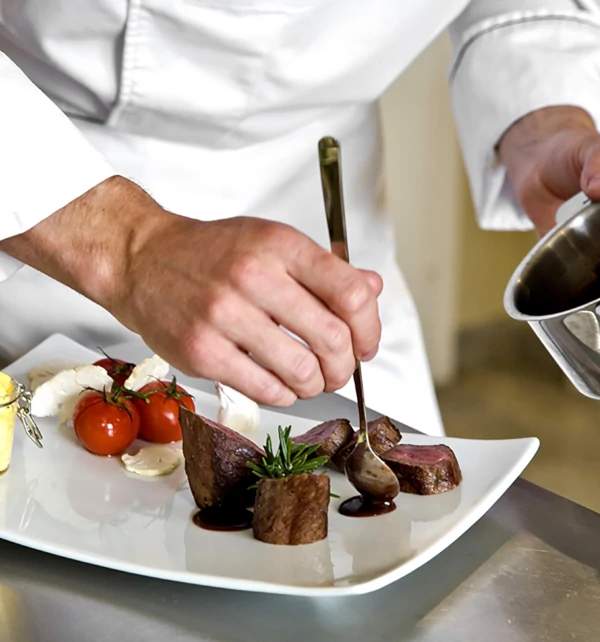 Assessment and Training Certificate
For ease of use the training course is split into three modules with a Q&A multiple choice section at the end of each module.
The pass rate for each module is 85% and you have to pass each module to move onto the next.
If you don't pass a module first time, you are given as much access to the course material as you need in order to meet the required standard.
Once you have completed the course, you will have instant access to your training certificate which is recognised by Environmental Health Officers and local authorities.
Your level 2 food hygiene training certificate is valid for three years.