What Is An Electrical Risk Assessment?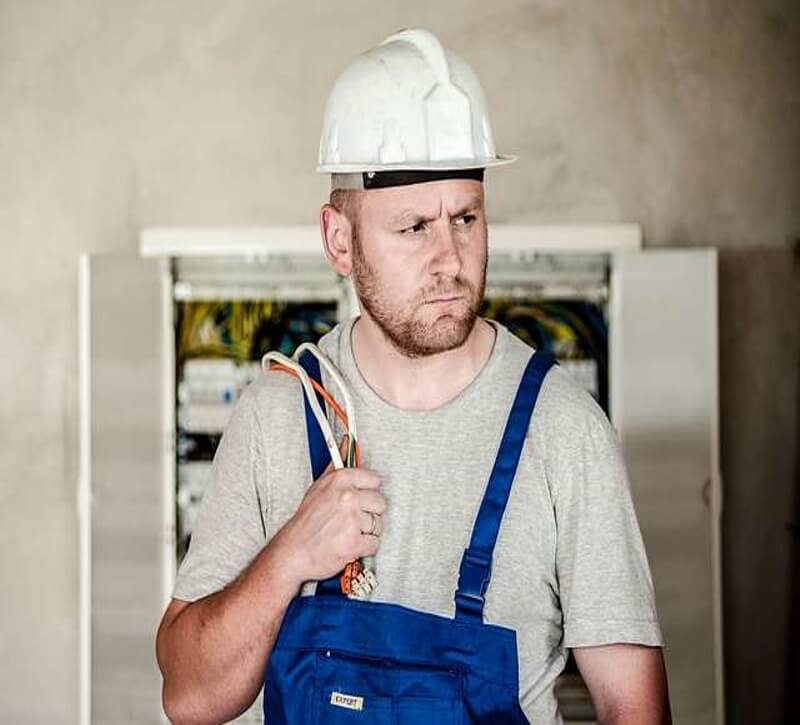 What Is An Electrical Risk Assessment?
Everyone has heard of a risk assessment; however, individuals who work in an environment with electricity will need to complete an electrical risk assessment. In this article, we will look at what an electrical risk assessment is and what is defined as an electrical hazard.
To begin, what exactly is an electrical risk assessment? An electrical risk assessment is a comprehensive assessment for individuals installing and maintaining electrical equipment which protects them against risks and hazards caused by overloaded circuits, faulty wires, and electrical tools.
To find out more about an electrical assessment and certain electrical hazards, continue reading below.
What Is An Electrical Risk Assessment?
Regular risk assessments identify potential hazards in the workplace. By doing a risk assessment, employers and employees can drastically lower the potential risk of injury or fatality. The same is true for an electrical risk assessment, except that it is primarily for those professionals who install and maintain electrical equipment.
An electrical risk assessment is a comprehensive assessment that identifies potential hazards and management measures to keep persons who work with electrical equipment safe.
What Are The Benefits Of An Electrical Risk Assessment?
Along with lowering the chance of injury or harm, an electrical risk assessment will demonstrate to prospective clients that your company operates in a safe environment.
An electrical risk assessment will also highlight that your company takes precautionary measures to guarantee the electrical work completed on your property or building is done correctly.
For your benefit, additional advantages of an electrical risk assessment have been outlined below.
Safety
Although it has already been mentioned, this is the primary benefit and goal of an electrical risk assessment. Not only should employees using electrical equipment feel safe, but families and project partners should be confident that you have created a safe environment for them.
Compliance
As an electrical contractor, you must follow rules and regulations and adhere to OSHA guidelines. Without an electrical risk assessment, you risk incurring significant fines for failing to comply with rules.
Efficiency
An accurate assessment of electrical risks can boost productivity. This does not imply that the job will be rushed, but trust in the risk assessment will allow employers to be more efficient in the workplace.
What Are The Main Hazards Associated With Electricity?
To conduct an accurate electrical risk assessment, you must be able to identify electrical dangers in the workplace. This is only applicable if you are conducting your own electrical risk assessment and have not purchased a pre-prepared electrical risk assessment document. If you complete an accurate and detailed assessment, you will benefit from the electrical risk assessment in the ways discussed above.
We've included some electrical risks below so that while you're completing your electrical risk assessment, you can be aware of what should be listed as a hazard.
Live wire
Faulty wiring.
Circuit overloading
Ladders
Exposed electrical components.
Damaged tools
Lack of PPE
Explosive or flammable substances
Overhead power wires.
Wet conditions
What's Included In An Electrical Risk Assessment?
If you are to purchase an electrical risk assessment from a reputable provider, you will be able to use it right away, giving people confidence in you, your organisation, your products, and your services.
An electrical risk assessment will include the following:
A review of the electrical hazards
A review of any associated tasks with the potential hazard
The preventative measures
Outline of low level of risks.
Electrical Risk Assessment at HSE DOCS
HSE Docs is a trusted supplier to the central government and the public health sector. We are a business that provides a quick, efficient, and cost-effective service. We offer high-quality electrical risk assessments for as little as £8.99, allowing you to take the next step in keeping your employees safe at work.
You can purchase your tailored electrical risk assessment right now and start using it immediately, or you can explore our collection of health and safety registered documents.
Alternatively, if you are looking for more information you can contact us and we will be happy to help.