Mining Health & Safety Courses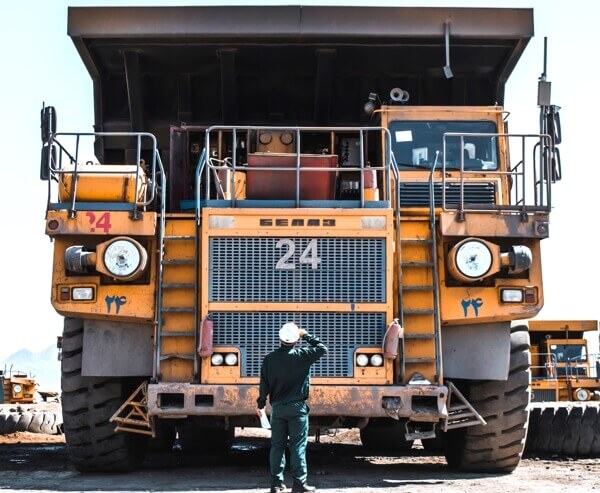 Minimise dangers in a high risk mining environment with comprehensive training courses from HSE Docs
Mining is considered to be one of the most hazardous industries out there, and with dangers such as fires, chemicals, and gasses present every day, health and safety must be prioritised. We've developed a comprehensive range of courses made specifically for miners, which covers everything from Asbestos Awareness to First Aid at Work, Manual Handling, and everything in between.
Protect yourself and your workers by taking a few of our expertly-developed health and safety courses for mining, which only take a few hours to complete. Find out more about the courses below. If you have any questions about our mining health and safety courses and wonder which of our courses is best for you, don't hesitate to get in touch with one of our experts.
Which Health & Safety Courses For Mining Should You Complete?
Manual Handling
Your staff are likely to carry heavy equipment or other materials around during their day-to-day activities. It is extremely important to follow the correct techniques when carrying a heavy load in order to prevent injury and strain, which could lead to musculoskeletal problems in the future, commonly seen in miners. In the Manual Handling course, we discuss how to lift items properly, when and how equipment can aid, as well as the Manual Handling Operations Regulations 1992.
Slips, Trips, and Falls
The mining environment often contains hazards that eventually lead to accidental slips and falls. Although often harmless, serious trips can cause severe injury, particularly with dangerous machinery and equipment around. In the Slips, Trips, and Falls course, you'll learn how to spot risks and put the correct procedures in place to prevent accidents.
Working at Heights
Miners may not work at extreme heights, however, you are considered to be 'working at height' even at just two meters off the ground. The Working at Heights course will give your personnel an in-depth understanding of the risks involved with this type of work. We also cover how to follow regulations and best practices, as well as how to ensure equipment is suitable for the job.
First Aid at Work
In this course your team will learn the basics of first aid, including how to administer CPR, how to survey and manage an accident, basic medical skills, and how to accurately document injuries. This course is extremely useful for team members at all levels, and having someone on-site with this certificate can even be the difference between life and death.
Asbestos Awareness
These dangerous fibres naturally occur in coal mines, which means asbestos-related diseases are fairly common among miners, usually from failing to meet best practices, and being unaware of the dangerous fibres in the first place. Our all-important Asbestos Awareness course covers exactly what these fibres are, the dangers that asbestos poses, and the regulations that should be followed closely when dealing with raw asbestos fibres.
Why Choose HSE Docs For Mining Health & Safety Courses?
We've developed a suite of health and safety courses for the mining industry which are up to date with the latest laws and regulations. Not only that, but our courses are widely recognised by local and national authorities, and most UK employers.
All course material can be accessed on the go, through any device with an internet connection. We offer unlimited resits, however they often aren't needed due to our 85% first-time pass rate. If you're after certification for your whole team, our courses work out at just £4.99 per person when ten are purchased together.
FAQs
What Are the Hazards Of Mining?
Mining is seen as an extremely hazardous industry, for a number of reasons, which we've outlined below:
Exposure to dangerous gasses and chemicals including carbon monoxide, methane, and asbestos
Inhalation of coal dust, which could lead to lung problems
Extreme temperature, fires, and explosions
Risk of injury from surroundings, equipment, and incorrect procedures
Why Is Health and Safety Important In the Mining Industry?
Disease, lung problems, injury, and even death are a risk when you work below ground. Without the use of proper PPE, equipment, and management, you risk making workers ill and breaking the law. By taking appropriate training such as one of our mining health and safety courses, completing risk assessments, and putting suitable practices into place, you will protect yourself and your personnel's health for years to come.
How Long Does an HSE Certificate Last?
The health and safety courses for mining are valid for three years. After the three years are up, simply take a few hours out of your day to retake each course as necessary to get a new, valid certificate. It is important to refresh your knowledge every couple of years to ensure that you are still in keeping with up-to-date regulations and following the latest best practices. Once certified and where applicable, courses are recognised by authorities, major UK employers, and OTAVS.