How to Write a Method Statement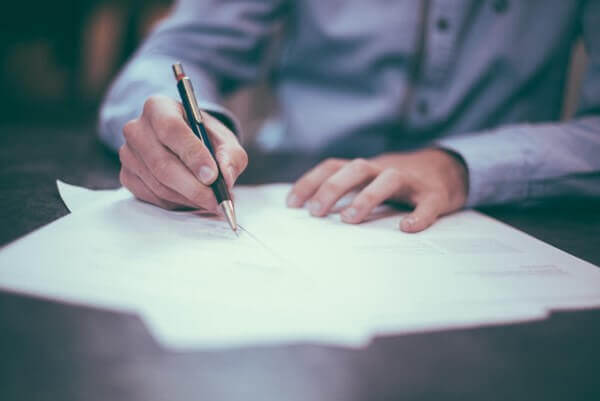 A method statement is an important health and safety document and, if you haven't written one before, it can be quite time consuming, especially if the industry or task you are writing it for is complex or niche.
Not only that, you need to ensure that it communicates each step clearly to ensure that risk assessments are complied with, and that workers are as safe as possible when taking on the task for the first time.
In this blog we will clarify exactly what is included in a method statement, as well as what its main purpose is for health and safety.
What to include in a Method Statement?
Below are the key features for writing a method statement correctly:
Section 1 - Titles:
This is the section of a method statement which details what the document is based on.
The name of the task e.g. removing a bathroom suite
The company name
The name of the project that the document was created for
Section 2 - Start of Works:
This is a section dedicated to explaining the do's and don'ts you need to consider before even starting the task. Usually, as standard, the first line of a method statement instructs the reader to read any relevant risk assessments and COSHH assessments before continuing.
Examples of other instructions in this section would be :
Corner your work space to make sure it is safe from other workers
Put up signage in your work area to indicate the work being done
Check your tools for any faults
Inspect your work area for any safety issues
Section 3- Method for carrying out the task:
This section needs to be detailed enough to explain each step of the task but clear enough so that anyone can understand and follow it without too much confusion.
For example, 'peel off any silicone sealant from around the bath edging using a hand scraper'. This is detailed enough to explain what needs to be done with what tool but not too complex to confuse the reader.
The final instruction in this section is usually related to clearing the site you have been working on and safely tidying away any tools to ensure nobody gets injured after you leave the site.
Section 4 - Signage:
This is the section of the document which legally validates it.
Document author - the person responsible for health and safety
Signature
Date the document was written
For a more detailed explanation of how to write a method statement health and safety document click here.
To download a template to help guide you through writing your first method statement click here.
What is the main purpose of a method statement?
The main purpose of the method statement is to implement control measures taken from the risk assessment into the setup and method of a task to prevent injuries on site. Method statements are mainly written for construction workers which involve high risk activities and use of dangerous tools.
If written in conjunction with the risk assessment template, the method statement should advise how to set up your workspace to reduce the risk of injury based on the risks previously identified.
Additionally, each step in the method section of the health and safety document should be written taking into consideration the risks, therefore advising the best method for performing each step whilst staying safe.
Is a risk assessment the same as a safe work method statement?
The risk assessment is a health and safety document created to identify the risks and hazards of a task, and suggests the control measures needed to reduce the chances of that risk taking place. A method statement implements the control measures previously identified to ensure a task is completed as safely as possible.
For example, brick laying is a common task on construction sites. Handling bricks is a hazard because they are heavy and moving them around the site can increase the risk of causing harm if they are dropped.
The risk assessment should identify this hazard and suggest a control measure to prevent harm such as wearing steel toe cap boots and hard hats to protect yourself. The method statement should provide instructions of the correct PPE to wear before you start the task in order to reduce the risk of harm whilst doing the task.
Therefore the risk assessment is very different to the method statement but they work in tangent to ensure a task is completely correctly and safely.
For an example of a risk assessment template click here.
Who should write a method statement?
Method statements are not required by law but are recommended to help reduce the risk of injury when completing a task. They should be written by somebody who has a clear understanding of the steps to completing the task but also the risks involved. This ideally would be the person responsible for the health and safety on a site, as they would have the most knowledge of any potential hazards.
HSE Docs Method Statement:
HSEDocs have over 20 years' experience in the Health and Safety industry.
Our team of highly trained experts create high quality, concise health and safety documents, and HSE courses to help you minimise risks in your workplace.
For guidance and templates on how to write a method statement click here.