Plumbers and gas fitters H&S RAMS package. BEST OFFER
All the relevant RAMS for plumbers, gas fitters and central heating engineers in one concise document
A complete H&S package for plumbing companies for just £55.00
An incredible 16 documents giving you the RAMS and health and safety for the plumbing sector, based on our professional experience and our customers download trends.
All 16 documents have been compiled into a single electronic document, and having this plumbers, gas fitters and central heating package allows you to display the "Health & Safety Gold Standard Award" on your website. Letting clients, customers and contractors know that your RAMS are current and up to date.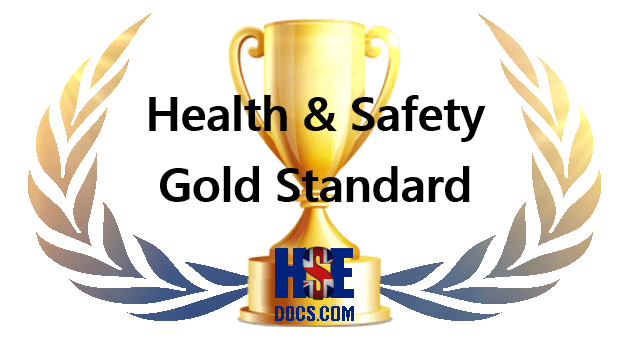 Not only will your RAMS be current and up to date but it will stay that way, because as H&S changes we update this package to reflect new trends and laws.
You buy the plumbers, gas fitters and central heating package once and it's yours for life to download as often as you need and each download will always be the most up to date version.
If you bought these documents individually they would cost you £143.00.
Today you can have these documents for better than half price at just £55.00.
All you need to do is add your company details to the first page and your plumbers, gas fitters and central heating H&S package is ready to go.
This document is:
Recognised by local authorities
Recognised by principal contractors
Suitable for CDM sites
Approved by H&S managers
It increases your chance of winning tenders and has been written by trained health and safety professionals.
As with all our documents, this is in Word™ format and available for instant download. These are probably the only RAMS you'll ever need and once you buy and download this document, it's yours for life to use over and over again.
Have a look at the table of contents below or view screenshots of the entire package HERE to see what you get for your money and what an incredible offer this package is for just £55.00.
Table of contents:
Risk assessment for 1st and 2nd fix plumbing and gas works.
Risk awareness for areas where asbestos could potentially be discovered
Method Statements for:
Removing a bathroom suite
Fitting bathroom suite
General plumbing works, pipe connections, transport and storage
Rainwater goods
Underground drainage
Power flushing
Maintenance and service of central heating systems
Connection or alteration to gas main
COSHH Assessments for:
Fernox central heating cleaner
Lead free solder
Lead solder
Silicone sealant
Flux paste
Solvent cement
View screenshots of the entire package HERE
Single Document
Regular Price £55.00
Buy 10 documents. Save £39.90
Buy 20 documents. Save £90.00
Buy 30 documents. Save £149.70
Add to Basket
View Basket
Health and safety advice for small business | By HSEDocs.